Blood & Oil Poster Featuring Don Johnson And Chace Crawford Surfaces
Blood and Oil is coming to ABC on Sunday, September 27 at 9 pm. The soap opera starring Don Johnson and Chace Crawford is being called the new Revenge by some and a Dallas rip-off by others.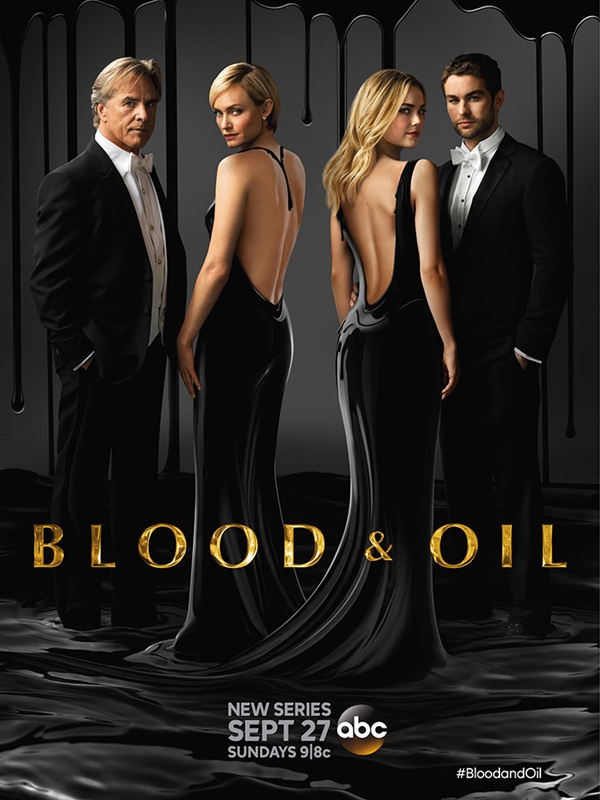 A promotional poster for ABC's new TV show Blood and Oil has surfaced. The stars of the highly anticipated series – Don Johnson, Chace Crawford, Rebecca Rittenhouse and Amber Valletta – look stunning in evening clothes while standing in a pool of oil. The dresses are soaked in petrol.
Created by Josh Pate and Rodes Fishburne, Blood and Oil tells the story of a young married couple – Billy LeFever and Cody LeFever – portrayed by Crawford and Rittenhouse, who leave everything behind to go North Dakota and try to get some cash from the oil boom. While there, they fall on Hap Briggs (Johnson), a powerful oil tycoon, who complicates their relationship with his every move. Valletta plays Darla Briggs, a malicious socialite, who is married to Johnson's character.
Scott Michael Foster, Aurora Perrineau, Delroy Lindo, India de Beaufort, and Adan Canto are also part of the casting. Johnson will serve as executive producer on this project along with Pate, Tony Krantz, Cynthia Cidre and Jonas Pate. Blood and Oil is being filmed in Salt Lake City, Utah and the first season is expected to contain 13 episodes.
Cidre, who previously worked on TNT's drama Dallas, a reboot of the 1978 CBS series by the same name, joined Blood and Oil in June 2015. The show was initially called Boom, then presented as the Untitled Pate & Fishburne Project; it was also named Oil before the arrival of the 57-year-old's showrunner.
According to reports, Crawford, who turned 30 on Saturday, is dating his Blood and Oil co-star Rittenhouse, 26. The two actors were spotted getting very close at his birthday celebration.
What do you think of the Blood and Oil poster? Will you watch the new show?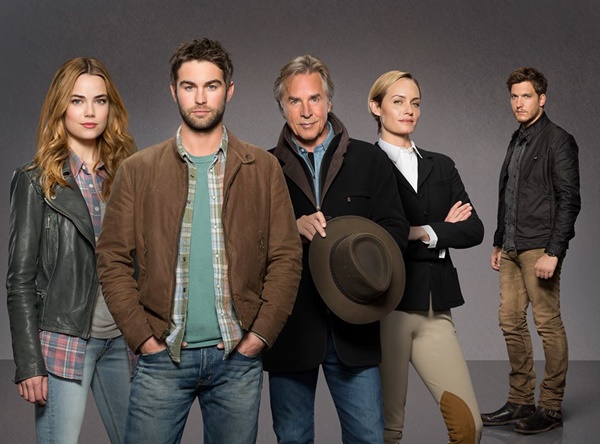 Category: Entertainment